2019 Herbalife24 Triathlon – Andy's Story
Date:
Thursday, May 23, 2019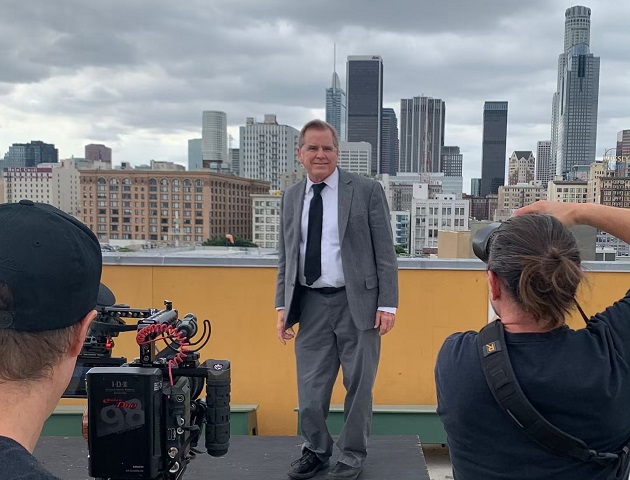 Andy Bales
An ordinary person with extraordinary kindness.
Doing good no matter what.
Whenever there's an opportunity to encourage healthy, active lifestyles in the community, Herbalife Nutrition is there to help. For over 10 years, we've proudly supported Union Rescue Mission, a privately-run homeless shelter in downtown Los Angeles' Skid Row.
Founded in 1891, the Union Rescue Mission offers more than just meals and a place to sleep – they provide a variety programs to empower individuals to get well and make a comeback. And if anyone knows about making a comeback, it's Union Rescue Mission's CEO, Andy Bale.
It was routine that whenever the temperature went over 85 degrees, Andy would stand on a sidewalk in Skid Row and hand out bottles of water to anyone who needed it. During one of these exchanges, Andy believes he came in contact with the flesh-eating bacteria that would eventually take his leg in 2013.
But instead of being discouraged, Andy discovered a new sense of purpose from his amputation. Now that he's personally experienced the perils of Skid Row, he has a greater opportunity to connect with and help those still out there.
Andy's desire to uplift and encourage people is also what brings him to the starting line for the first annual Herbalife24 Triathlon Los Angeles. As a member of a relay team, Andy will be taking on the cycling portion of the race.
We are honored to help raise awareness about our friends at the Union Rescue Mission as they continue to battle homelessness in Los Angeles. During the event, be sure to visit the registration booth to learn how your donation can help someone in need.
Because, triathlons aren't just about competition – they're about ordinary people coming together to reach an extraordinary goal.